Postnatal Ritual -14 Days
Regular price

Sale price

$4,800.00
Mom Home Care产后护理是根据传统的产后疗法设计的,数百年来一直帮助新妈妈应对分娩后的压力。
这种传统服务是一种仪式,因为它们有助于舒缓和镇静心灵,从而促进恢复。
每种产品的成分都是 100% 由中国和马来西亚的植物成分配制而成。
MomHomeCare 高端产后护理旨在为妈妈的产后旅程加速恢复至产前状态。
A magical time for mother and child
Pregnancy and birth have always been a magical time for mothers, for the first time or for successive children.
Asian mothers have been known to set aside a confinement period of at least 30 days to help them recover after the changes
brought upon their physical and psychological being. Most go on a strict diet regime and traditional treatments such as herbal baths,
stomach binding and massage to help them relax and recover their pre-natal shapes. These treatments give valuable time off for privacy.
Online Shopping Policy

NO CANCELLATION, NO EXCHANGE and NO REFUND POLICY

Once a purchase is made via Momhomecare online retail, it is strictly non-cancellable, non-exchangeable and non-refundable.

IMPORTANT : Please re-check the product(s) ordered and the address of delivery stated before finalizing your online purchases.

purchases received after 2pm will be processed the following working day Momhomecare main office in Sydney, Australia does not operate on Saturdays, Sundays and public holidays).

All deliveries of Momhomecare retail sent to within Australia are Free

For deliveries returned to us due to shopper's non-responds to the courier deliver attempts, will be charged for the processing and re-delivery fees, even if the initial delivery was free.
Share
妈妈说❤️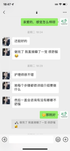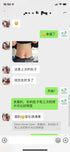 "我觉得变化很大,做修复之前尝试过孕前的衣服都穿不下,但今天可以穿上孕前衣服啦!太开心啦!腰都明显凹进去了,看得到自己身体的变化!很开心"


Joey超级开心的和我们反馈
"护理师很细心,每个步骤都有详细介绍,会问我的感受,很舒服,做完好好的睡了一觉,整个人都放松了。"

33 麻麻
"第一次做完就感觉很舒服,睡眠有明显改善;做了三次肚子明显有力气了,感觉到腹部肌肉在觉醒。且腰围缩小了14cm,太开心了,肚皮也滋润很多,我太开心了,也有自信越来越好啦。"


Yoyo